CarLulu quick read
A. Add Service records.
B. Add Gas records.
C. Chart graphically show your gas fillups for the year, and service costs for last few years.
D. Garage get specifications, reviews, and road tests from Edmunds' database.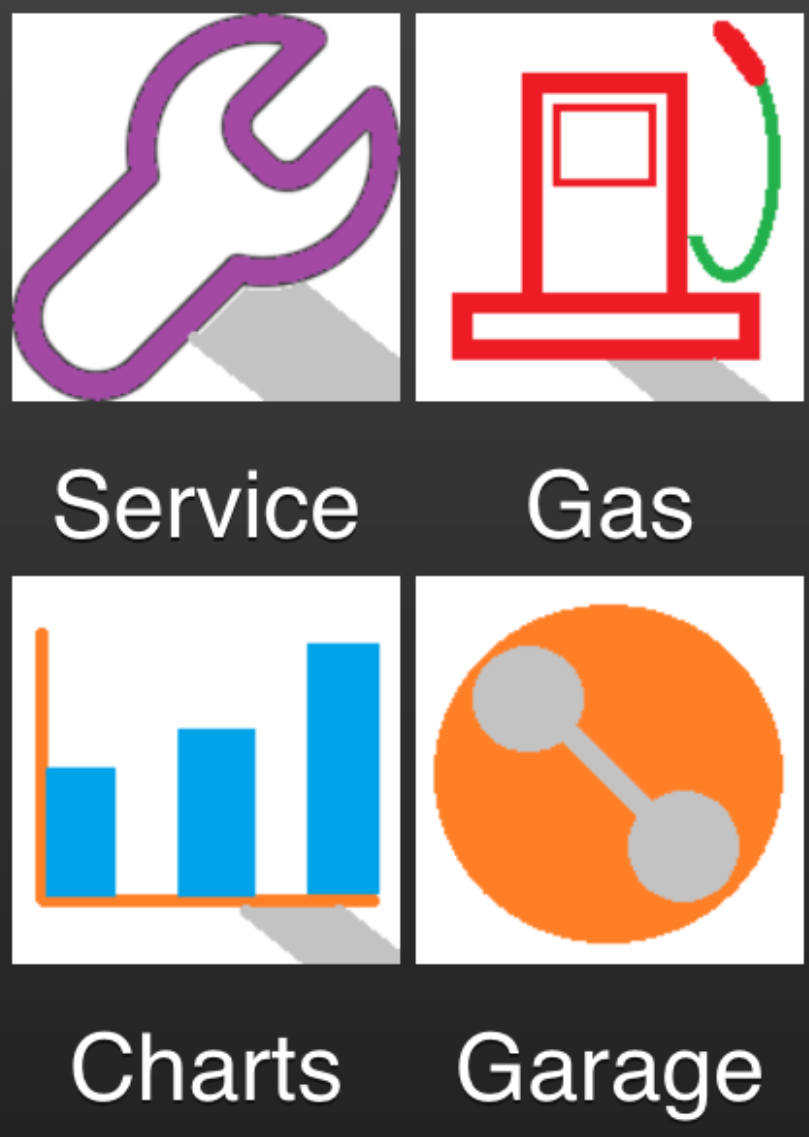 A. Add Services Record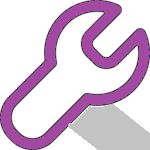 The "Service" button will list all your servcices .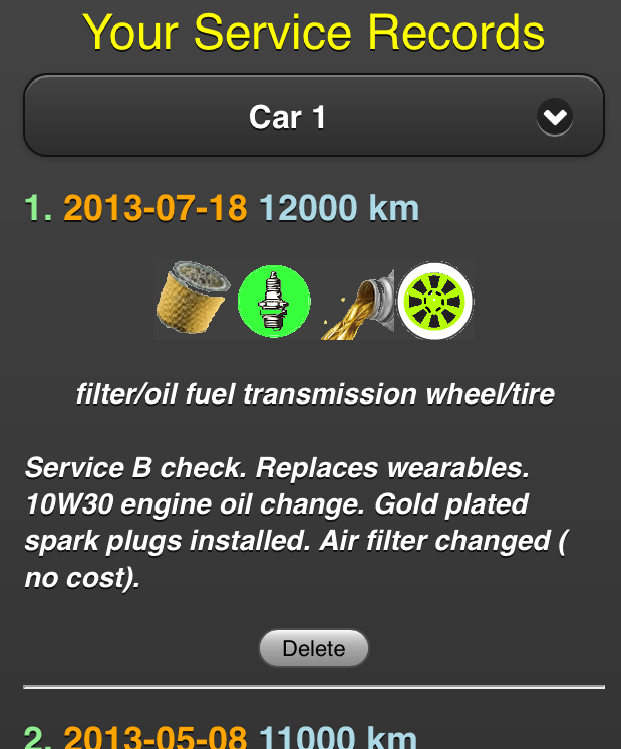 You can add new entries by clicking "AddSvc" button.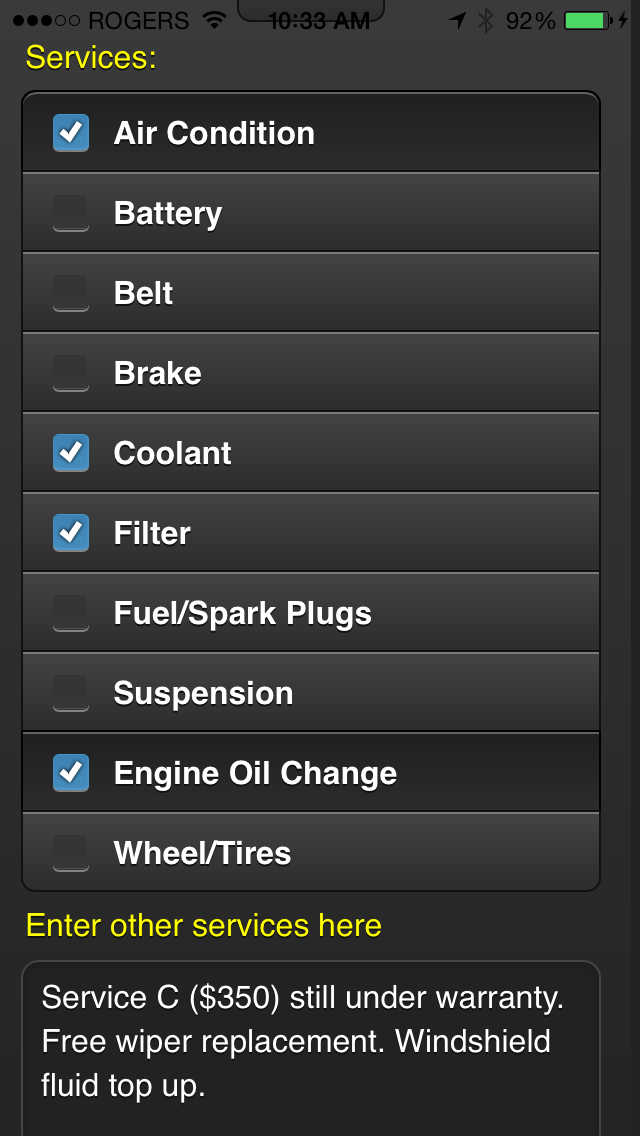 B. Add Gas Record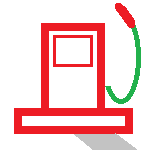 The "Gas" button will show all your gas records.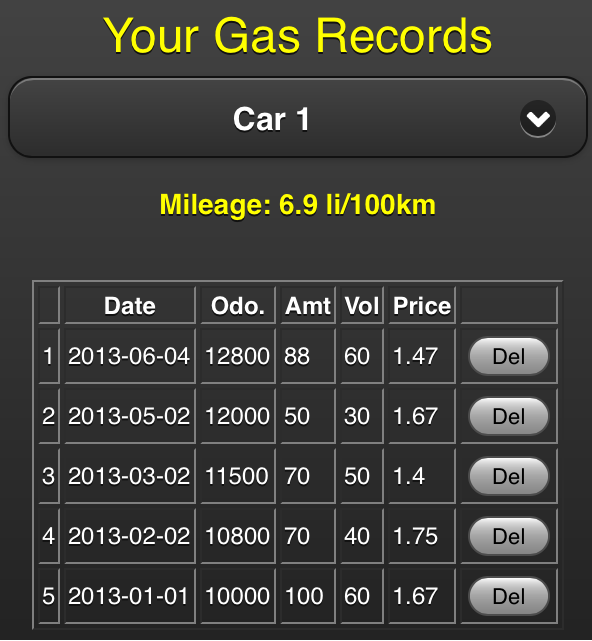 You can add new entries by clicking "AddGas" button.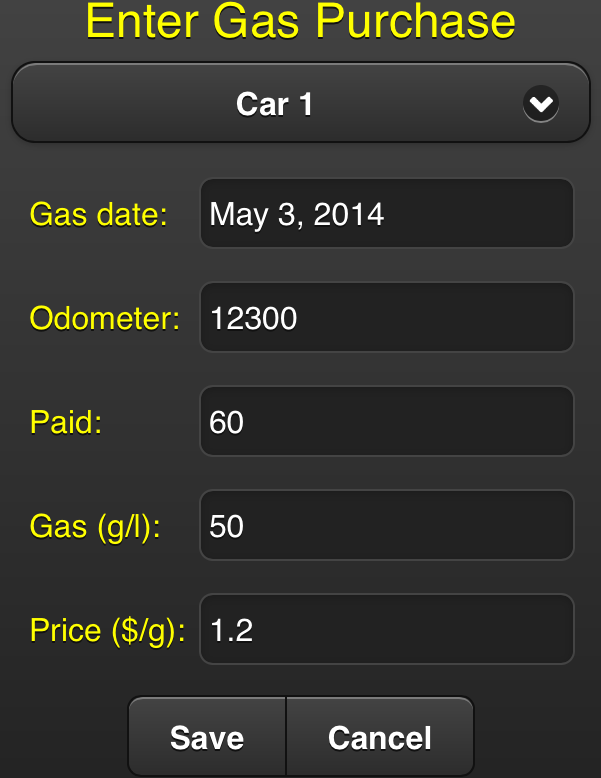 C. Chart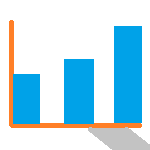 Top chart shows your monthly gas fill-ups. Bottom chart shows your yearly service/maintenance costs.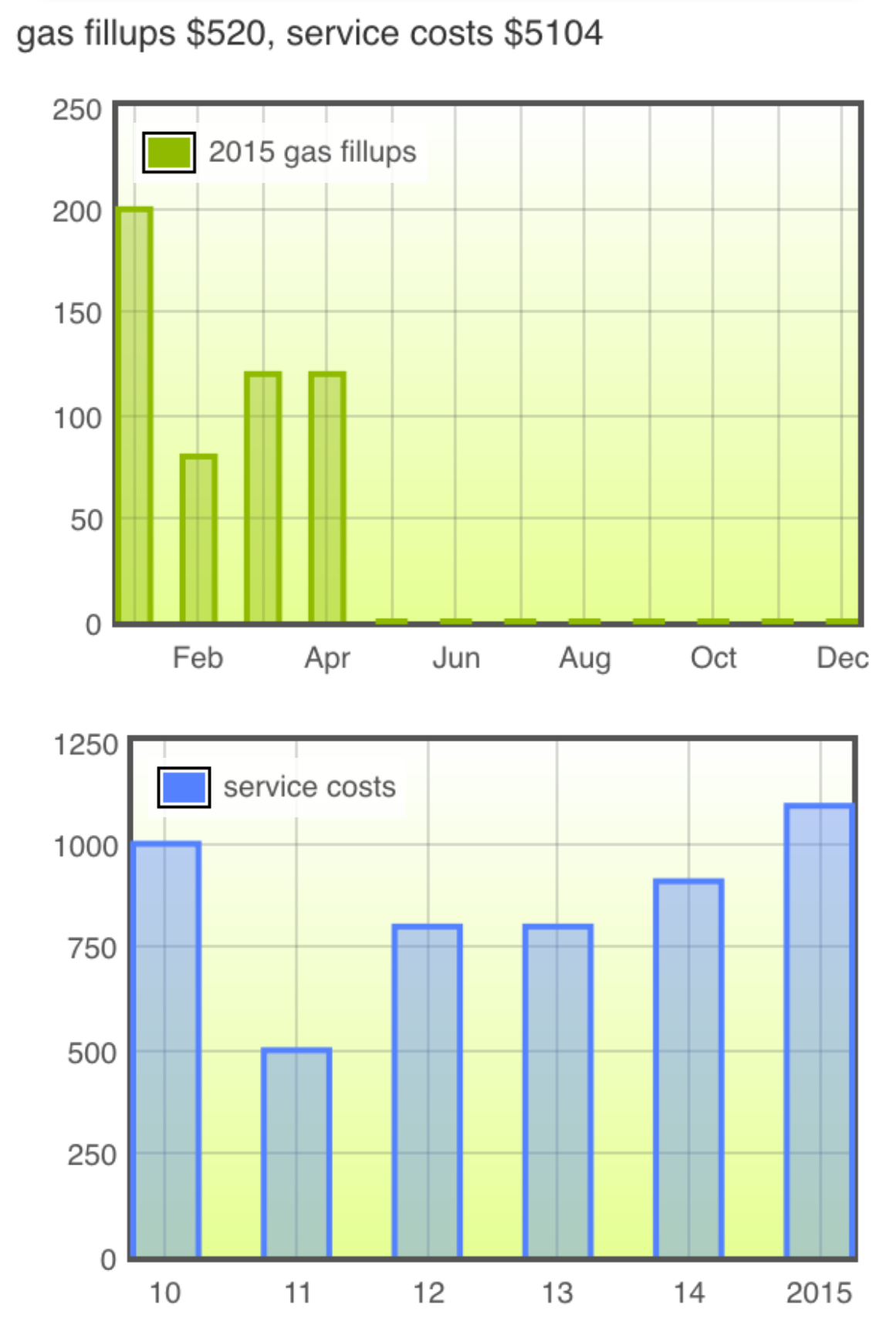 D. Garage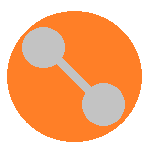 Visit the garage and search on any car's specifications: engine, transmissions, dimensions, seats, color, options etc. Powered by Edmunds' database.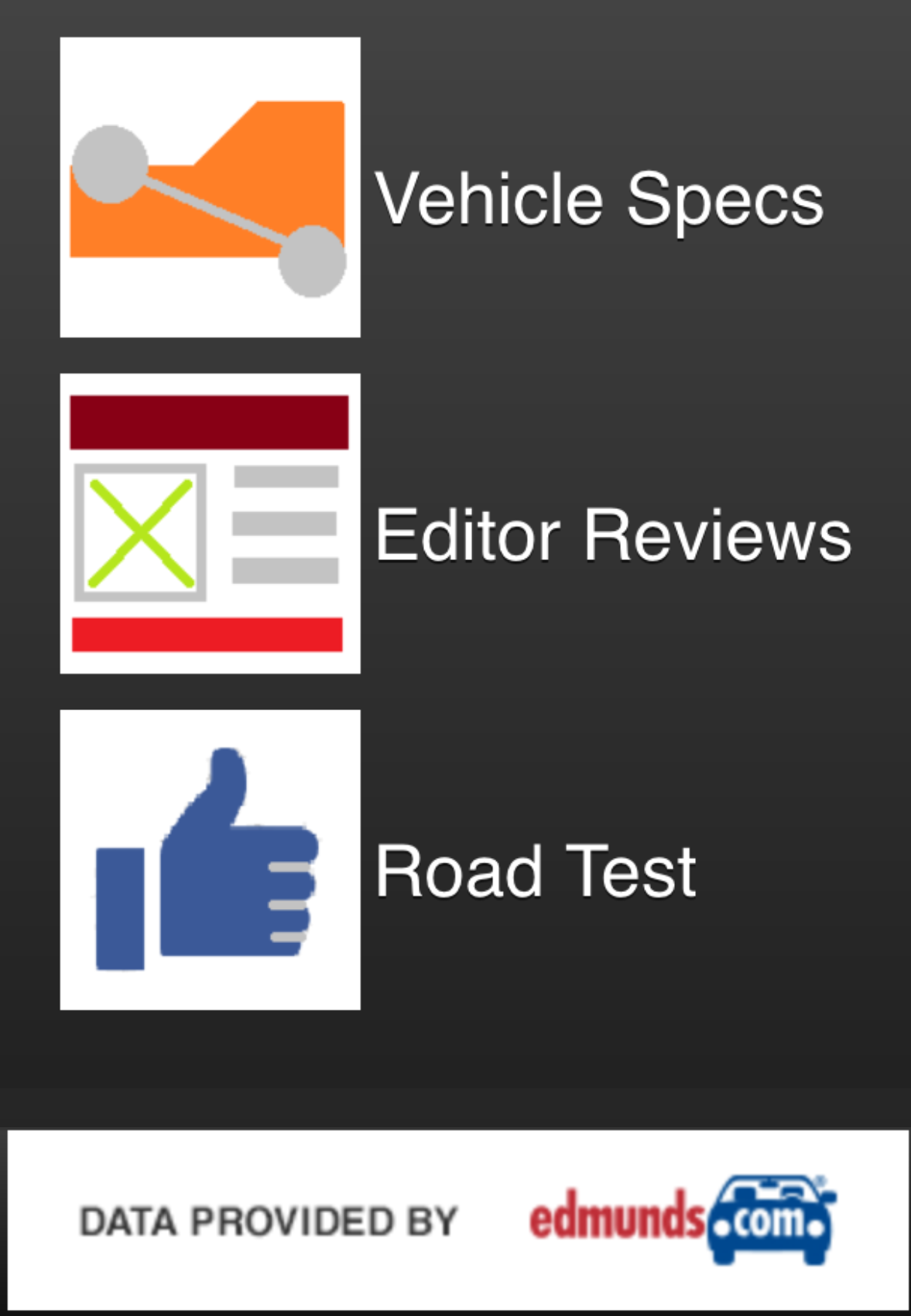 Vehicle Specs: Get any car's engine/transmission, and standard/options information.
Editor Reviews: Get expert reviews on any car in Edmunds' database.
Road Test: Read road test from Edmunds.
Try to read the following Road Tests:
- Acura ILX 2016
- BMW 2-series 2015
- Porsche Macan 2015
E. Photos
Take pictures of your car and the repair pairs.
F. Xpertlulu
Based on the services performed in the car, we will provide you with some standard advice.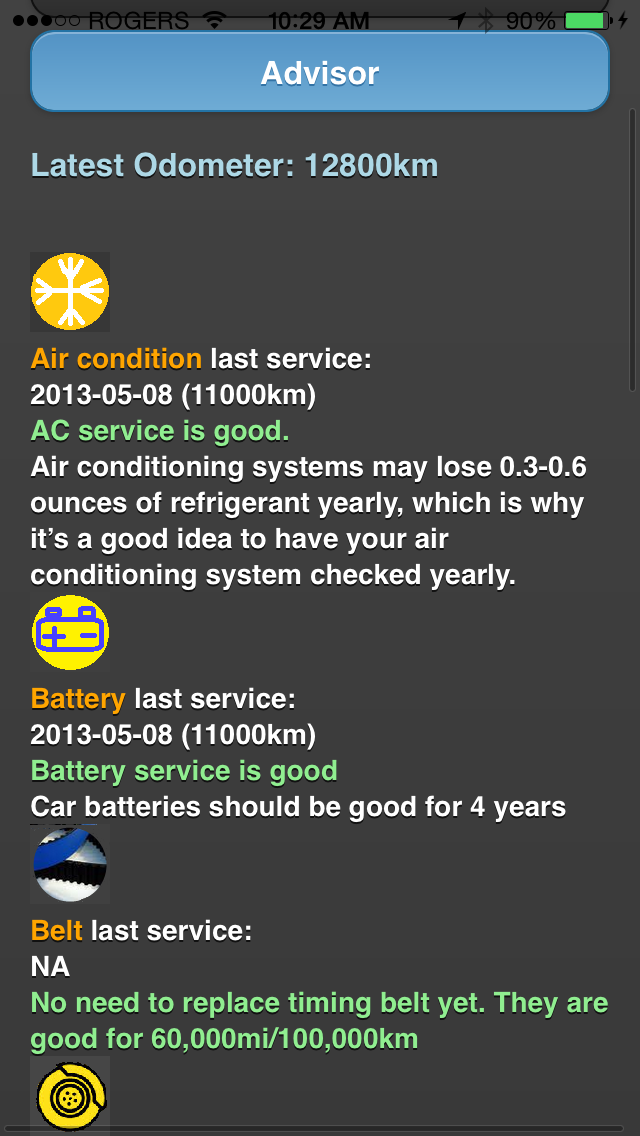 G. How to share data among devices
In 'MyCar', use the same 'Email' and 'Carcode' among all your devices. Once 'Sync', all data will be shared among your mobile devices (smartphones and tablets).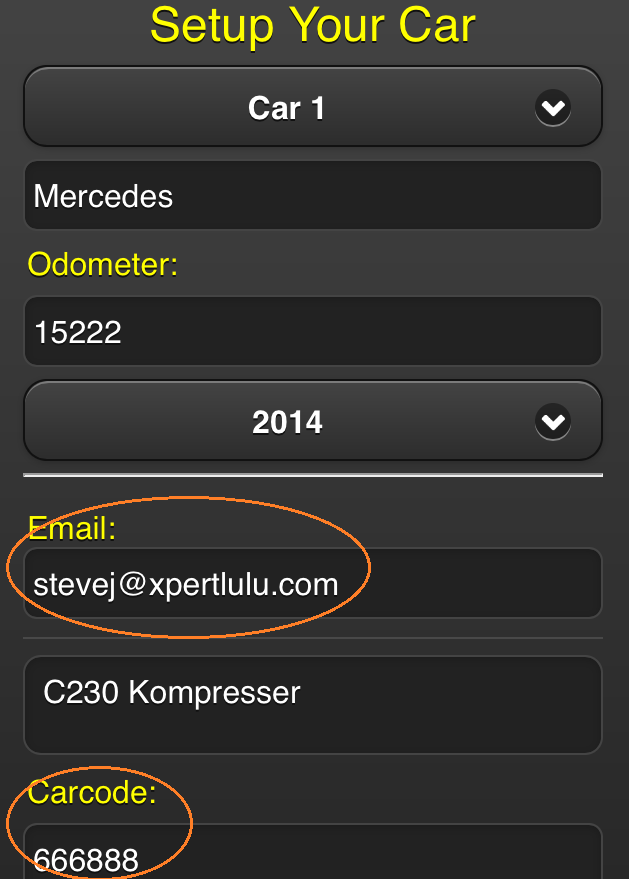 Video Tutorial